Premera RNHI
UW Premera RNHI Grant Team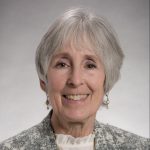 Dr. Anne Hirsch, PhD, ARNP, FAANP, FAAN (she/her) Professor in the Department of Child, Family, and Population Health Nursing is the UW Premera RNHI Project Director. A native of Anacortes, WA, Dr. Hirsch is passionate about the health of rural and underserved communities and is dedicated to promoting equitable access to primary care in rural counties of Washington state. Clinically, Dr. Hirsch provides care to homeless families and teens as a Family Nurse Practitioner. She has led statewide innovative programs to improve education access through online programs, co-chaired a design team to formulate a master plan for nursing education in Washington, co-chaired a sub-committee of the Washington Nursing Action Coalition to enact these recommendations, and was recently appointed by Governor Jay Inslee to serve on the coordinating committee to establish core performance measures for healthcare (the only educator or nurse practitioner appointed to this key policy setting committee).
Through academic leadership roles, she has helped establish a Ph.D. program at Washington State University (WSU) and two Doctor of Nursing Practice (DNP) programs at WSU and Seattle University. Dr. Hirsch has successfully brought the WSU and Seattle University Colleges of Nursing and the UW School of Nursing through Commission on Collegiate Nursing Education (CCNE) accreditation reviews, and currently co-chairs the CCNE Accreditation Review Committee. Dr. Hirsch is a Fellow in the Academy of Nurse Practitioners and a Fellow in the American Academy of Nursing.
---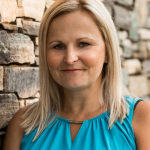 Rebecca Wood, MSW (she/her) Assistant Director serves as the point of contact and lead for planning and execution of all activities for the UW Premera RNHI grant. Ms. Wood brings with her more than 19 years of experience at the University of Washington, including 16 years at the School of Nursing, managing Health Resources & Services Administration (HRSA) training grants, coordinating clinical rotations for the Psychiatric Mental Health Nurse Practitioner (PMHNP) track, and developing new clinical sites for the DNP program. 
---

Anita Souza, PhD (she/her) Clinical Associate Professor at UW School of Nursing and Co-PI of UW Premera RNHI, has an extensive background in developing learning opportunities with clinical agencies across Washington state in her previous role as Clinical Placement Coordinator for the UW Psychiatric Mental Health Nursing Track and will serve as the direct liaison to the clinical placement coordinators at each of the partnering universities along with assisting the grant team to identify and establish new rural clinical and fellowship sites. Additionally, Dr. Souza is a nursing science researcher whose program of research addresses the care & support of older adults across the cognitive continuum, including those in the early stages of memory loss. Through her passion for building connections between researchers and community organizations to improve the lives of older adults, Dr. Souza has helped to develop and deliver educational programs that focus on the psychosocial and health care needs of older adults living with dementia and has counseled families on dementia-related care issues.
---

Molly Altman, PhD, CNM, MPH, FACNM (she/her) is an Assistant Professor at the University of Washington School of Nursing and Co-PI of UW Premera RNHI. She has been a nurse-midwife since 2005 and has practiced across the United States and abroad in multiple contexts. She holds a program of research focused on respectful perinatal care for marginalized communities, specifically in partnership with BIPOC and LGBTQ+ communities. She has served as the program director of the UW nurse-midwifery program since 2021 and is co-leading the first nurse-led abortion training graduate certificate program in the U.S. She brings a wealth of experience on exploring one's positionality and privilege in relation to health care interactions and supports the sexual and reproductive health and anti-racism work within the Premera RNHI.
---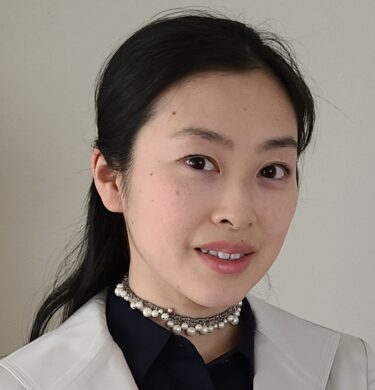 Satoyo Kawaguchi (she/her), Premera Grant Program Specialist for the UW Premera RNHI grant is a professional in the Finance and Research field. She has more than 10 years of experience in grant management, data management, and business administration in the fields of Research and Education. Additionally, Ms. Kawaguchi supports the operation of the grant using her experience from numerous IT and Public Health Research projects throughout her career. She has worked in several departments within UW, most recently School of Nursing.
---
Building a collaboration. The Rural Nursing Health Initiative, led by Project Director, Dr. Anne Hirsch, has established a robust steering committee (SC) comprised of university representatives from our six partnering schools of nursing and key stakeholders from organizations such as Washington Center for Nursing, Washington State Healthcare Authority, and Washington State Nursing Quality Assurance Commission.  View the complete list of Steering Committee members here: STEERING COMMITTEE MEMBERS
---
Fellowship Program Consultants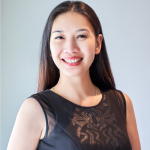 Quyen Huynh, DNP, FNP, Principal of Bridgestone Consulting, LLC,
is an expert consultant who specializes in post-graduate residencies and fellowships for advanced practice clinicians.  Dr. Huynh was the creator and director of a nationally recognized nurse practitioner residency program at International Community Health Services (ICHS) and is the Chair of the Accreditation Commission of the National Nurse Practitioner Residency & Fellowship Training Consortium (NNPRFTC). She is also the founder of the Northwest Consortium of Advanced Practice & Education (NW CAPE), a platform for organizations to collaborate and grow their postgraduate training programs in the Pacific Northwest.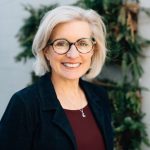 Shannon Fitzgerald, MSN, ARNP, 
served nearly 15 years at Seattle Children's Hospital, where as the Chief for Advanced Practice, she was instrumental in the development and expansion of their ARNP residency program. Shannon is board certified as both a pediatric and family nurse practitioner and has practiced in Washington state since 1992. Continuing with her passion in clinical pediatric care, she is currently a Pediatric Nurse Practitioner at Bainbridge Pediatrics on Bainbridge Island where she enjoys serving children and their families.