Premera RNHI
Current Rural Fellowship Partners
UW Premera RNHI has partnered with five rural primary care organizations to deliver a post graduate ARNP fellowship program. 

Each fellowship site will hire 1-3 ARNP graduates for their respective 12-month paid fellowship programs starting in September 2022!

 
---
Chehalis, Washington 


Valley View Health Center (VVHC) is a non-profit, federally qualified health center that began in 2004 and is now providing quality health care throughout its 13 locations serving patients across three counties. Each location provides health care to distinct and varying populations within their surrounding rural communities they serve.  If you are a fellow of Valley View, there will be scheduled opportunities to work in each of its clinic locations throughout the year.  The Valley View Health Center Administration is located in Chehalis, Washington. Chehalis is about 5.55 square miles nestled in the valley of forested hills with the Chehalis River winding through the city. The city offers easy access to Interstate 5 and is almost exactly halfway between Seattle, WA and Portland, OR.  Chehalis' historic downtown and businesses are situated on the east side of the freeway with the west side offering parks, subdivisions, farmland, and shopping district.  The mild summers make it a great location to explore the numerous hiking/biking trails in the hills that have vantage points to see Mount Rainer, Mount St. Helen, and Mount Adams. The population from the 2010 census (most recent data) was 7,259.
---
Aberdeen, Washington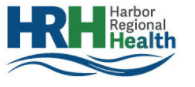 Harbor Regional Health (HRH) is a not-for-profit Public Hospital District that serves over 72,000 residents. They provide 28 different services and specialties with 8 conveniently located clinics, with the primary location for the fellowship taking place in Aberdeen, WA.  If selected as a fellow with Harbor Regional Health, you will be integral in providing access to quality health care in a growing environment. Aberdeen is the largest city located on the southern edge of the Olympic Peninsula, in the mostly rural Grays Harbor County.  The city is situated at the mouth of two rivers, Chehalis and Wishkah, and has a population of 16, 896 as recorded in the 2010 census. This historic community is rich in natural resources, with top industries including fishing and logging. Recently an emphasis on tourism is bolstering Aberdeen's economy and is developing into the top retail center on the Washington coast. Aberdeen offers beachcombing, birdwatching, kayaking, hiking in the surrounding pristine forests.
In partnership with our fellowship sites, we anticipate graduating 30 fellows by 2024!
ARNP Fellowship Application Details     |      ARNP Fellowship Job Description     |      ARNP Fellowship Application