Premera RNHI
Current Rural Fellowship Partners
UW Premera RNHI partners with rural primary care organizations across Washington state to deliver post-graduate ARNP fellowship programs. Each fellowship site hires newly graduated (or soon to graduate) ARNPs for their respective 12-month paid fellowship programs. Our current rural fellowship partners are:
---
Aberdeen, Washington
Harbor Regional Health (HRH) is a not-for-profit Public Hospital District that serves over 72,000 residents. They provide 28 different services and specialties with 8 conveniently located clinics, with the primary location for the fellowship taking place in Aberdeen, WA.  If selected as a fellow with Harbor Regional Health, you will be integral in providing access to quality health care in a growing environment. Aberdeen is the largest city located on the southern edge of the Olympic Peninsula, in the mostly rural Grays Harbor County.  The city is situated at the mouth of two rivers, Chehalis and Wishkah, and has a population of 16, 896 as recorded in the 2010 census. This historic community is rich in natural resources, with top industries including fishing and logging. Recently an emphasis on tourism is bolstering Aberdeen's economy and is developing into the top retail center on the Washington coast. Aberdeen offers beachcombing, birdwatching, kayaking, hiking in the surrounding pristine forests.
The ARNP Fellowship at HRH was featured in Grays Harbor Talk: https://www.graysharbortalk.com/2022/02/24/a-fellowship-of-nurses-at-harbor-regional-health/ 
---
Mattawa, Washington

Grant County Public Hospital District No. 5, formed in 1984, operates the Mattawa Community Medical Clinic (MCMC) to provide primary care to citizens in and around Mattawa, Desert Aire, Schawana, Beverly, and the Wahluke Slope communities. Mattawa Community Medical Clinic seeks to make its community a happier, healthier place to live by providing comprehensive primary care services for children and adults and has bilingual staff who are fluent in both English and Spanish. In addition to family medicine, the clinic offers prenatal care, minor surgery, dental care, behavioral health, onsite imaging, health education, lab services, massage services, and WIC services. Mattawa Community Medical Clinic seeks to provide these services regardless of ability to pay and encourages those who cannot afford services to seek out payment plans or apply for their sliding fee program.
Between Wanapum and Priest Rapids Dams on the Columbia River, on Wahluke Slope, Mattawa enjoys a desert-like climate and bountiful fruit orchards. Mattawa is a beautiful place to live and raise a family, offering many opportunities to experience nature and to be part of a tight knit, welcoming community. It has a population of 4,818 people and is 99% Latino.
---
Odessa, Washington


Odessa Memorial Healthcare Center (OMHC) is a 25-bed Critical Access Hospital with a 24-hour Level V Emergency Room and a 12-unit Assisted Living Facility on campus. The Odessa Rural Health Clinic provides routine family medical care, well-baby checks, pediatrics, foot care, physicals, telemedicine, vaccinations/immunizations, and offers the following specialty clinics: orthopedics, surgery, and dietary.
Incorporated in 1902, Odessa is a vibrant, friendly community of 1,000 residents located in Lincoln County, within the geographically unique area known as the Channeled Scablands of Eastern Washington. Residents and visitors enjoy plenty of sunshine and beautiful rolling wheat fields, with multiple recreational opportunities including golf, swimming, camping, hiking, and horseback riding. Odessa hosts one of the longest running German-style festivals in Washington state; Duetschesfest, held on the third weekend of September, attracts thousands of visitors annually.
The ARNP Fellowship at OMHC was featured in The Odessa Record: https://www.odessarecord.com/story/2022/09/29/news/new-fellowship-started-at-odessa-health-clinic/10420.html?m=true
---
Port Angeles, Washington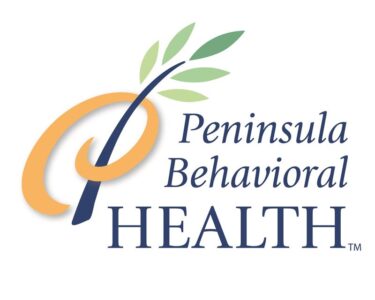 Peninsula Behavioral Health (PBH) is recognized as Clallam County's premier resource for behavioral health. Our team offers mental health care, co-occurring, and substance use disorder counseling, in addition to integrated primary care. Last year our staff of 170+ provided care to over 3,000 neighbors, including almost 900 children. ​
​Our clinical team includes mental health and substance use disorder experts, Nurse practitioners (ARNPs), social workers, counselors, case managers, and peer mentors. PBH recruits, trains, and develops the highest quality professional teams. As a result, our staff have earned their reputation as dedicated, caring professionals within the community.
Peninsula Behavioral Health (PBH) is investing in the RHNI Fellowship Program to both provide deserving nurse practitioners with a very solid psychiatric fellowship opportunity and to best serve the psychiatric needs of the communities served by the PBH clinics. PBH is fully committed to the Fellowship Program and we believe that offering a two year contract provides the best opportunity for both parties to reap the benefits of the program. Having the assurance of a second year of employment at PBH  allows for a more impactful Fellowship year and supports a higher initial year salary for the Fellow.
---
Republic, Washington
Republic Medical Clinic (RMC) offers a broad range of primary care services including routine check-ups, annual well-visits, childhood immunizations, screening tests, physicals, and individual guidance to manage a healthy lifestyle. Adjacent to the Ferry County Hospital, Republic Medical Clinic enjoys convenient access to diagnostic services, such as Bone Density Testing, x-ray, ultrasound, CT and MRI scans, EGD services, colonoscopies, lab services and physical or occupational therapy. Specialty providers visit throughout the year including orthopedic, cardiology, and mammography services.
Republic, the county seat of Ferry County, has a population of 1,182 residents. It's a wonderful place to live and work and offers a multitude of scenic attractions and abundant wildlife. Republic has many beautiful parks and hosts the annual Ferry County Fair. Residents and visitors enjoy fishing, camping, ATV adventures, birding, hiking, and hunting. With an average snowfall of 43 inches a year, winter sports enthusiasts have ample opportunities to go snowmobiling and snowshoeing.
---
Ilwaco, Washington
Smart Moves Integrated Health Services (SMIHS) is an independent private start-up clinic opening in Spring 2023 in Ilwaco, Washington. Ilwaco may be the most beautiful place no-one has ever heard of! It's in the southwest corner of Washington State, bordered by the Columbia River to the south, and the Pacific Ocean to the west. On a clear day, you can see Astoria and Warrenton, Oregon.
Smart Moves is housed in an old building where most long-time residents received primary care in their youth. It is a well-loved old medical home that is being updated to look new again! Smart Moves will initially provide primary care services with one or two physicians and at least one family nurse practitioner, plus a psychiatric nurse practitioner, a registered nurse or licensed practical nurse, and a licensed psychotherapist. Additional providers will be added as are required to meet patients' needs, including a pediatric nurse practitioner. Smart Moves is especially interested in hiring providers and staff members who are bilingual in Spanish and English as they hope to be particularly welcoming to the Spanish speaking people who comprise about ten percent of the community.
Integrated care allows for close collaboration between providers to meet patients' physical, psychiatric, and behavioral health needs. Smart Moves will follow a model taught by the University of Washington's AIMS Center to enhance psychiatric care in the primary care setting, with the psychotherapist performing psychosocial evaluations on patients who have mental health issues and then following them on a registry to ensure that the patients are getting the needed improvement as measured by depression and anxiety symptom screeners. They hope to install equipment for Transcranial Magnetic Stimulation (TMS) in the autumn of 2023, as it will be helpful to patients who struggle with deep depression in our gray, rainy winters.
The clinic is being developed by MaryAnne Murray, DNP, EdD, MSN, MN who is board certified as a Family Nurse Practitioner, Psychiatric/Mental Health Nurse Practitioner, and Addictions Nurse Practitioner in partnership with primary care physician Dave Cundiff, MD who is board certified in Public Health and Preventive Medicine, and Addiction Medicine. They expect to provide the highest quality health care in the region and to be the best place in the region for health care professionals to work. They highly value teamwork, ongoing training/education, and having fun on the job. They wish to treat themselves and their coworkers as the highly competent and compassionate humans that they are.
---
Centralia, Chehalis, and Tenino, Washington 

Valley View Health Center (VVHC) is a non-profit, federally qualified health center that began in 2004 and is now providing quality health care throughout its 13 locations serving patients across three counties. Each location provides health care to distinct and varying populations within their surrounding rural communities they serve.  If you are a fellow of Valley View, there will be scheduled opportunities to work in each of its clinic locations throughout the year.  The Valley View Health Center Administration is located in Chehalis, Washington. Chehalis is about 5.55 square miles nestled in the valley of forested hills with the Chehalis River winding through the city. The city offers easy access to Interstate 5 and is almost exactly halfway between Seattle, WA and Portland, OR.  Chehalis' historic downtown and businesses are situated on the east side of the freeway with the west side offering parks, subdivisions, farmland, and shopping district.  The mild summers make it a great location to explore the numerous hiking/biking trails in the hills that have vantage points to see Mount Rainer, Mount St. Helen, and Mount Adams. The population from the 2010 census (most recent data) was 7,259.
VVHC's Fellowship Director, Dr. Heather Novak, was featured in a Rural Health Leadership Radio Podcast: https://rhlradio.com/2022/02/08/285-a-conversation-with-anne-hirsch-healther-nowak/ 
---
In partnership with our fellowship sites, we anticipate graduating 30 fellows by 2024!

Funded by: Premera